IEA sees U.S. shale surge as biggest oil and gas boom in history
The supply surge from U.S. shale oil and gas will beat the biggest gains seen in the history of the industry, the International Energy Agency predicted, Bloomberg reports.
By 2025, the growth in American oil production will equal that achieved by Saudi Arabia at the height of its expansion, and increases in natural gas will surpass those of the former Soviet Union, the agency said in its annual World Energy Outlook. The boom will turn the U.S., still among the biggest oil importers, into a net exporter of fossil fuels.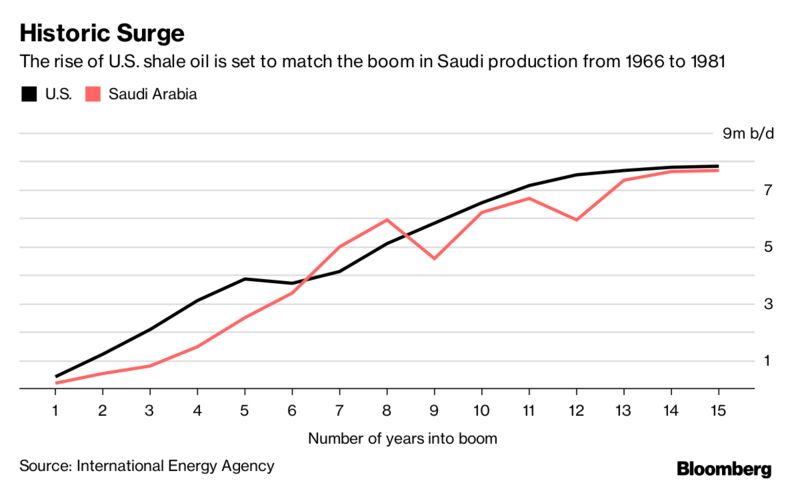 "The implications of the shale revolution for international markets and energy security have been profound," said the Paris-based IEA, which advises most of the world's major economies on energy policy. U.S. drillers have "weathered the turbulent period of lower oil prices since 2014 with remarkable fortitude."
The IEA raised estimates for the amount of shale oil that can be technically recovered by about 30 percent to 105 billion barrels. Forecasts for shale-oil output in 2025 were bolstered by 34 percent to 9 million barrels a day.