Hydrogen as an energy carrier: close talks but remote prospects
14 January 2021
Олеся Натха, спеціально для "Української енергетики"
Should we expect fast changes in Ukraine's hydrogen power engineering sector?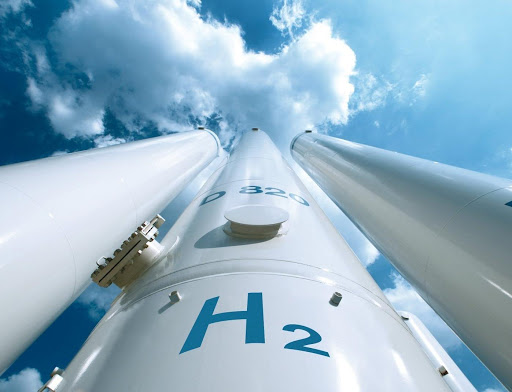 More and more often, one could hear from government and expert circles about wonderful prospects of hydrogen power. International and domestic memorandums, inspired speeches at forums and during discussions. Nevertheless, every optimistic forecast could be met with a counter-argument, and with it, an even greater number of skeptical statements about real hydrogen development opportunities for Ukraine. Moreover, the criticism is strengthened by justified fears concerning safety of hydrogen's practical use. Ukrainian Energy found out what experts think about the realness of developing hydrogen power in our country, and how we look in the global context.
Interest in hydrogen in the energy sector is undoubted
Achieving carbon neutrality under the European Green Deal is quite consonant with today's ideas concerning development of hydrogen power. Countries adopt strategic hydrogen development programs, even though in many of them, the practical side of this matter is still in its infancy.
According to a forecast by Goldman Sachs, by 2050 the "green" hydrogen market in Europe will be worth an estimated 2.2 trillion euros per annum. Bank of America estimates that the global volume of investments in hydrogen-related infrastructure will reach 11 trillion dollars by 2050.
Ukraine is not falling behind in its intentions and statements, either. Recently, we became an EU's strategic partner in implementation of the European Union Hydrogen Strategy, which was presented in Brussels this summer. "The European Union hopes that Ukraine will become one of the priority partners in supplying hydrogen to Europe," Ukraine Foreign Minister Dmytro Kuleba said in this regard.
As previously reported by the Foreign Ministry, Europe sees in Ukraine a huge hydrogen production and transmission potential. 10 GW of electrolyzers for production of "green" hydrogen, which are going to be built in Ukraine, may become a part of the European Green Deal and the plan "2×40 GW of new hydrogen production capacity".
At an international forum held in December in Kyiv, hydrogen power was named one of the major areas of German-Ukrainian energy partnership. Yaroslav Demchenkov, Deputy Energy Minister for European Integration, said that more than twenty Ukrainian companies joined the European Clean Hydrogen Alliance, including Energoatom NNEGC and Gas Transmission System Operator Ukraine. Earlier, Regional Gas Company announced the accession to the EU Hydrogen Strategy.
In September, the state-run energy giants Naftogaz and Energoatom signed the Memorandum of Understanding and Cooperation, declaring to take joint efforts to ensure the country's transition to the climate-neutral, circular hydrogen economy by 2050.
Therefore, statements and intentions undoubtedly prove the existence of interest in hydrogen power and understanding of its popularity worldwide. But what's happening in practice?
Difficulties in working with hydrogen
Even though hydrogen is considered the most abundant chemical substance in the universe, it almost never can be found in the pure form. Speaking about "green" hydrogen, it can be produced in any place that has electricity and water. Michael Liebreich, the founder of Bloomberg NEF, wrote that electricity or heat can be obtained from hydrogen without toxic or greenhouse emissions. It contains thrice as much energy per weight unit as gasoline, diesel or jet fuel. It can be transmitted at the same speed as liquid hydrocarbons, and it burns at the same temperature as natural gas. Doesn't it provide the answer to most energy issues?
But along with the upsides, we also have a pretty long list of serious downsides. Separation of pure hydrogen from compounds needs energy. It must be compressed to store. It carries a quarter of energy per volume unit of natural gas, Liebreich says. And most importantly, it produces destructive impact on the material of pipes, joints and storage receptacles, making it brittle. Because of volatility and small atomic mass, it escapes through the tiniest cracks, being at the same time extremely explosive.
Before considering the possibility of using Ukraine's existing gas pipelines to transmit hydrogen or hydrogen mixes, this matter must be comprehensively studied on the basis of practical tests, as experts pointed out on numerous occasions.
According to Ihor Petryk, Director for Market Development Eastern Europe at Finnish company Wärtsilä Energy, the infrastructure for hydrogen is unavailable. "It will take ten or even more years to create it," the expert said. "Therefore, the prospect for broad use of hydrogen power is a decade or two away."
Hydrogen tests of gas distribution networks became an own initiative of businesses
This summer, RGC's gas distribution system operators launched an experiment with using hydrogen mixes in regional networks. The company has achieved first results, but lengthy field and laboratory tests still need to be done. By the way, the bulk of the experiment's budget is spent on the research part, for which RGC engaged the leading Ukrainian research and development institutions.
According to Leonid Unigovskyi, Chairman of the Expert Council for Development of the Gas Industry and the Natural Gas Market, the possibility of using distribution networks to transmit hydrogen mixes is definitely real. The only question is how much the hydrogen concentration in this mix must be and what needs to be done to enhance safety. The expert also pointed out the importance of developing regulatory documents to authorize these operations in Ukraine, stating at the same time that the use of these mixes could begin in 2026-2027 at the earliest.
It is already clear today that the mixes with low, up to 5% concentration will pose no problems, Stanislav Kazda, head of RGC's hydrogen project, told Ukrainian Energy. Specific problems necessitating additional measures could be expected to appear for 20-30% volumes of hydrogen. According to the specialist, European experience proves that the majority of networks can operate in a normal mode with the concentration of hydrogen in a mix of up to 10%-20%.
But how Ukrainian networks will behave, given the present degree of wear, is the question that must be answered to find out what kind of modernization gas networks, and not only regional but also trunk, will need. For if we are serious about utilizing the transit potential of Ukraine's gas transmission system to deliver hydrogen, we can't do without these answers. Nevertheless, nobody except the private gas-DSO reported on practical hydrogen tests in Ukraine as of today.
Gas TSO Ukraine is also mulling research and development in this field, having recently reported about consultations it holds with research institutes, organizations and companies before launching a program of studying the effect from a mix of hydrogen and natural gas on trunk gas pipelines and gas transmission infrastructure. The tests are scheduled for 2021-2022.
Let's recall how several years ago, talks about the possibility of transmitting hydrogen via Ukrainian pipelines caused only patronizing mockery on part of many of the sector's representatives. And although the number of moderate skeptics remains fairly high, the tone of discussions about transmission of hydrogen is quite serious today. Still, it is hard to foretell whether it will receive broad practical use in Ukraine, and if it will, when exactly and in what particular form.
However, the advantage of transmitting hydrogen as opposed to transportation in receptacles already becomes obvious when we compare the cost of these logistics methods. According to Bloomberg NEF, if hydrogen is not transmitted by pipelines, the transportation costs including transformation, storage and so on may three times exceed the hydrogen production costs.
Hydrogen implementation speed depends on cost price and investments
Ihor Petryk says that Ukraine's interest in joining European processes is quite justified, pointing out that the speed of implementing technologies that use "green" hydrogen and synthetic gases depends on two factors: cost price of producing these gases and the availability or construction of infrastructure for their use.
"Obviously, a gas transmission system oriented toward Europe could be the key asset," the specialist said. "However, it's not quite clear on what horizon the cost price and volume of renewable energy in Ukraine will become sufficient to produce "green" hydrogen competitive in the European market, considering the current state of affairs with investments in renewable energy." At the same time, he emphasized that he meant "green" hydrogen, not the one that can be produced using nuclear power.
Since the production cost of "green" hydrogen directly depends on the cost of renewable energy, the Wärtsilä specialist pointed out that today, renewable electricity in Ukraine is paid for at the "green" tariff, and therefore, the price is very high. "In the United States, where renewable energy is perhaps the cheapest in the world, the cost price of "green" hydrogen is expected to become equal to the natural gas price by around 2030."
According to DIXI Group expert Bohdan Serebrennikov, the situation with "green" hydrogen in Ukraine will be much more difficult: "The current "green" tariff is high, and no auction model or other economically viable forms of supporting renewable energy have been launched yet. Also, there are significant technical difficulties with integrating additional renewable electricity generating capacities into the power grid, as well as current financial problems with settling debt to generating companies operating under the "green" tariff." Therefore, he believes that for the time being, production of hydrogen using nuclear power looks like the most realistic option. Yet the question of whether this method will be acceptable for the EU remains open.
Mr. Serebrennikov says that hydrogen technology is uncompetitive in the market vis-à-vis other sources of conventional and renewable energy due to the relatively high hydrogen production cost and certain other technical nuances. "The possibility of a large-scale production and use of hydrogen is only being studied and tested in EU states and in the world," he said.
According to the expert, development prospects of hydrogen power in Ukraine will depend, most probably, on the interest in, and financial support from, the EU. "If the European Union becomes the major sales market for hydrogen hypothetically produced or stored in Ukraine, the probability of creating hydrogen production capacities and modernizing its storage and transmission infrastructure will be much higher." He also emphasized the importance for Ukraine to keep up with the hydrogen trend, because according to forecasts, the future hydrogen market will be substantial. Therefore, that would allow to bring large foreign investments and create new jobs in this promising sector.
Hydrogen for transport
Oleksandr Repkin, President of the Ukrainian Hydrogen Council, believes that practical use of hydrogen in the conditions of our infrastructure and economic realities will begin with the transportation infrastructure and metallurgy. "The municipal and private transport is already mass produced. The only thing we lack is infrastructure – filling stations and service," Mr. Repkin said. "One needs to invest in all that." Speaking about development of technologies, he mentioned how the cost of solar panels decreased six- to seven-fold and the effectiveness doubled during six years.
Economics expert Ihor Liashenko cites an example of changes in the use of automotive fuel: "Comparing hydrogen to liquefied gas, some fifteen years ago Kyiv had only a few LNG filling stations, and nobody thought that propane-butane would become one of the most popular types of automotive fuel," he said. The expert recalled how the subsequent rise of motor fuel prices made installation of gas storage tanks on certain cars cost-effective, and the market did the rest.
"The same is true about hydrogen: if the use of hydrogen as an automotive fuel becomes safe and its price becomes more attractive comparing to other fuel types, either because of declining prices for hydrogen mixes or because of rising prices for gasoline, diesel fuel or LPG, we will see hydrogen fueling stations popping up like mushrooms," Mr. Liashenko said. In the opinion of Oleksandr Repkin, President of the Ukrainian Hydrogen Council, the use of hydrogen technologies in transport is much closer than it seems.
Climate change and economy: two in one
Bohdan Serebrennikov says that the main driving force behind development of hydrogen power is not even the economy but the fight against climate change and ecology. "Because of that, active research in this area is presently being conducted in the EU and other developed countries of the world, particularly the United States and Japan," he said.
"Today, environmental aspects take center stage," Mr. Repkin stressed. "Global leaders invest astronomical sums in the improvement of hydrogen technologies, and we will see the declining cost and increasing effectiveness of equipment very soon."
At the same time, Mr. Serebrennikov said, the EU's climate policy envisages the increase of fiscal burden on conventional energy with large СО2 emissions. It will make them more expensive, and therefore, increase relative competitiveness of renewable and hydrogen power. "Carbon tax is going to be applied to third countries, which would reduce the competitiveness in the EU market of products made in countries with the carbon-intensive economy," the expert said.
According to Oleksandr Repkin, Ukrainian metallurgical companies are already mulling the transition to hydrogen, prompted by European directives on reduction of emissions and by the possible additional tax charged on the EU's border on any goods that don't have a "green" production certificate, which probably concerns metals first of all.
As we can see, it will be not as much a confrontation between the economic and the environmental as their synergy: the aforementioned economic levers will be used to take measures aimed to slow down climate change. And hydrogen power has a substantial potential for development of the climate-neutral economy due to the absence of СО2 emissions.
"The timeframe for deployment of hydrogen power in Ukraine will depend on a number of factors, and first of all, on studying the technical feasibility of safely transmitting and storing it using the country's existing infrastructure and on its subsequent modernization," Mr. Serebrennikov summarized. He also named legislative changes, creation of a financing model, and market integration of this technology as important development factors.
However, he considers international factor (i.e., support and real investments from the EU) the key, because the domestic hydrogen market is not even in infancy yet, like in the EU and other countries of the world, but only in the phase of discussions and intentions. The expert believes that it's not a little, because today, it is important for Ukraine to send a clear signal to the EU that we're "on".
Olesia Natkha, writing for Ukrainian Energy