Avoiding false comforts – Europe facing winter season
DiXi Group charity event in the framework of the Energy4Victory initiative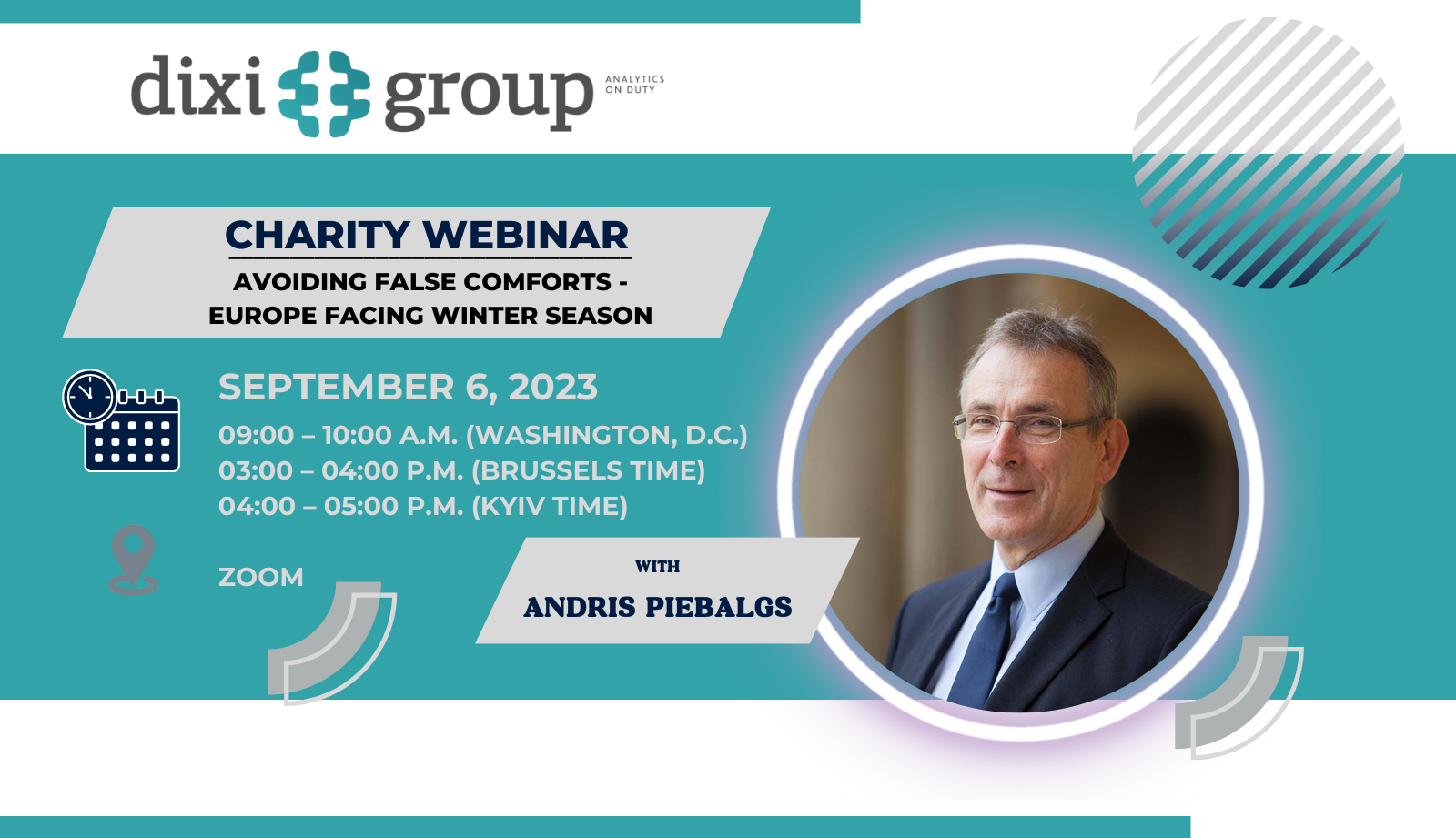 We are pleased to announce an upcoming charity webinar: "Avoiding false comforts – Europe facing winter season" featuring energy expert, European Commissioner for Energy (2004-2010) Andris Piebalgs. This charity event aims to provide valuable insights into the current state of the European countries' energy sector and foster discussions on the risks and opportunities for Europe during the upcoming winter season.
During this webinar, we will discuss the following key questions:
• How can the EU and Ukraine support each other in the upcoming winter season?
• Gas and electricity prices – what can we expect in terms of price fluctuations before and during the winter season?
• What lessons can the EU learn from the Russia-Ukraine war and the attacks on energy infrastructure?
The meeting will take place as part of the Energy4Victory series of online charity events.
Energy4Victory is a series of closed online meetings with high-level speakers to raise money for the UkrainianArmy. The event aims to combine expert discussions on energy security issues between Ukrainian and international speakers with charity activity to support the Armed Forces of Ukraine via donations to the Leleka Foundation. All donations will be used to purchase the urgent supply of critical medical supplies for Ukraine's defenders and civilians.
Webinar Details:
Speaker: Andris Piebalgs
Date: September 6, 2023
Time: 09:00 – 10:00 a.m. (Washington, D.C.)
03:00 – 04:00 p.m. (Brussels time)
04:00 – 05:00 p.m. (Kyiv time)
Venue: Zoom
Language: English-Ukrainian, simultaneous translation will be provided by Alesco Translations
Admission: donation (from 20 USD) to the Leleka Foundation (scroll down and choose a preferred payment method)