Economic expediency vs energy security: what Ukraine needs Russian energy resources for
Under pretext of combating oligarchs, high prices and environmental problems, the new political elite is establishing energy relationships with Belarus and Russia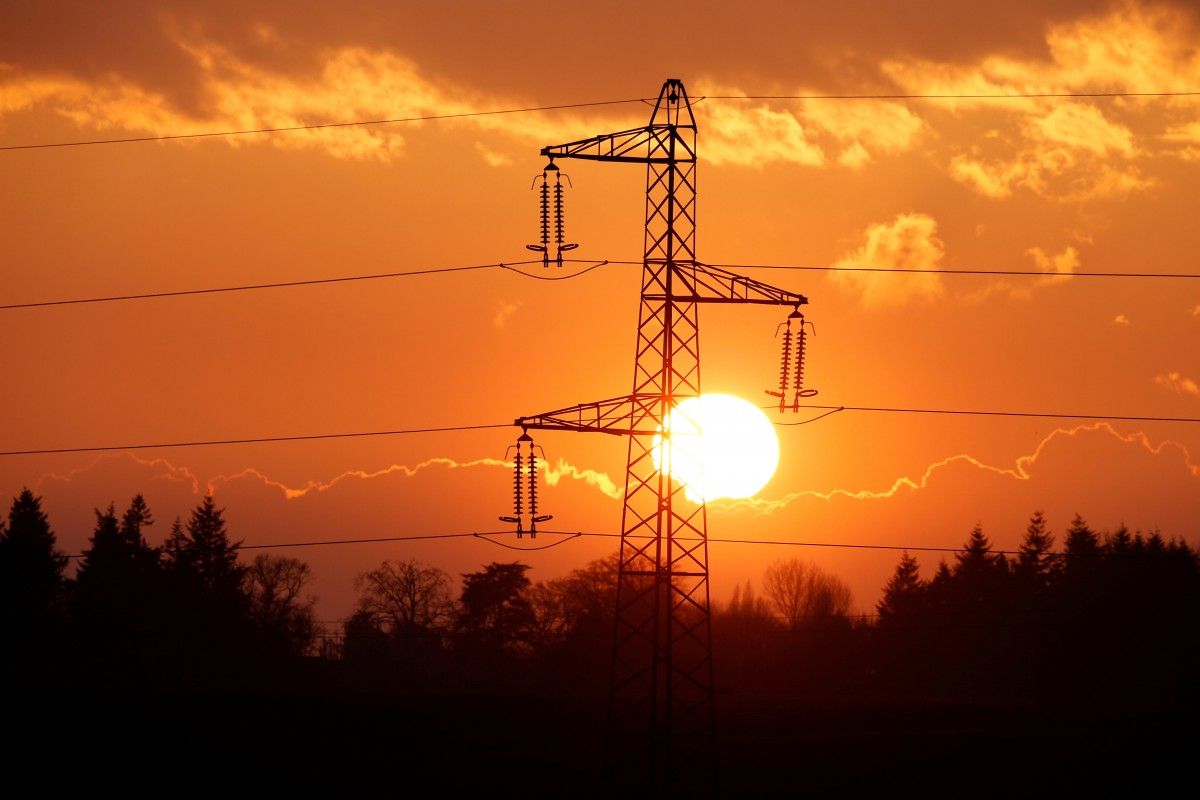 September is remembered for the formation of new government, merger of the energy and environmental protection ministries, unblocking of Naftogaz's unbundling process, and other, seemingly less visible events: legislative changes concerning electricity imports from non-Energy Community member states (first of all, Belarus and the Russian Federation), and statements concerning expediency of buying Russian coal.
Judging by the government's recently-presented action program, energy imports from an aggressor state won't be out of line with the new policy. The part of this document that concerns the Ministry of Energy and Environmental Protection several times reiterates the same message in different formulations: if importing is economically expedient, we shall be importing.
Let's find out why Ukraine needs Russian coal and electricity.
Secret amendment to the law regulating the use of nuclear power
Before the legislative changes were introduced, we could buy electricity from Belarus, Russia and even Moldova, but those were small volumes for sale in the balancing and day-ahead markets. Companies could not contract large volumes in the bilateral contracts market. In the domestic market, cheap nuclear power is also virtually unavailable for non-household consumers because of the obligation placed upon Energoatom to sell its electricity production output to households. Therefore, industrial enterprises had to content themselves with relatively expensive thermal power the bulk of which is owned by DTEK, and this situation did not help develop a competitive environment.
Unfortunately, MPs allowed to import electricity for sale in the bilateral contracts market not in a transparent way, via a public legislative act, but via secret amendments to the Law on the Electricity Market pushed through in the draft law 1084 amending certain laws of Ukraine regulating the use of nuclear power.
The draft law under the number 1084 had to regulate requirements to radiation safety in Ukraine. Hryhorii Plachkov, the Chairman of the State Inspectorate for Nuclear Regulation stressed that his agency did not submit any amendments concerning the electricity market.
The amendment was submitted by the efforts of Andrii Gerus, Chairman of the Verkhovna Rada Committee for Energy and Housing Maintenance and Utility Services, and it was discussed in the morning of the same day it was voted on.
For several days, experts and journalists extensively commented on this event, and only after that did Mr. Gerus himself explain his vision of these legislative changes: improvement of market liquidity and combating Ukrainian oligarchs.
"The entire idea behind these changes is to permit deliveries from Belarus under bilateral contracts as well. Today, Belarus is already exporting electricity to the Baltic States and Ukraine. This legislative change will have an insignificant effect on delivery volumes (perhaps by 10%-15%), because today, all available volumes are imported to Ukraine's day-ahead market, which is close to 300 MW (with the total volume of consumption by Ukraine's IPS being almost 18,000 MW)," Andrii Gerus wrote on his Facebook page.
In the MP's opinion, imports from Belarus will present competition to thermal power in the bilateral contracts market, in particular, to DTEK Energo which "controls almost 70% of the bilateral contracts segment".
"Presently, everyone who wants to buy under a bilateral contract has to buy only from these three companies (Centerenergo, Donbasenergo and DTEK Energo – editor's note). But now, Belarusian electricity could be contracted as well," Mr. Gerus explained.
In addition, Andrii Gerus was assuring that there won't be bilateral contacts with Russia. But according to media reports, import from Russia did take place as of 1 October. The first electricity delivery from Russia to Ukraine under a bilateral contract was made by United Energy, a private company believed to be affiliated with oligarch Ihor Kolomoyskyi.
Just a historical fact: Ukraine stopped importing electricity from Russia in November 2015 (with only technological intersystem flows remaining, accounted for by Ukrenergo as import). The policy of the previous governments was unconditional discontinuation of energy imports from the "northern neighbor" because of the highly-probable threat of unilateral interruption of deliveries in the times of crisis, the risk of cyberattacks and the difficulties accompanying these trade operations. Another potential risk is the delay with a full-fledged integration into the European Network of Transmission System Operators for Electricity (ENTSO-E), which today is a strategic priority for Ukraine.
Import from Belarus and Russia as a temporary "victory"
DiXi Group expert Bohdan Serebrennikov explains that while Ukraine is still on its way toward integration into ENTSO-E, we need to look for cheap electricity anyway. According to Mr. Gerus, domestic electricity prices went up by 5-30% after the electricity market was launched. Therefore, imports from Belarus and Russia may produce a positive effect for consumers in a short term. At the same time, one has to remember that integration with ENTSO-E electricity systems for operation in the synchronized mode would mean discontinuation of simultaneous operation with electrical grids of Russia and Belarus. Moreover, during one year before that, Ukraine's power system would have to operate in isolated regime to prove its self-sufficiency and reliability. Therefore, time has come already to take serious care of the balanced development of Ukraine's own generating capacity and electrical networks.
Otherwise, there is a risk that by increasing its dependence on electricity deliveries from Belarus and Russia for domestic needs, Ukraine would find it hard afterwards to fulfill ENTSO-E's technical requirements and fully integrate into the European market.
"Development of competition and the strengthening of consumers have been, and still are, some of the key goals which reform of the domestic electricity market had to attain. In turn, they had to result, via the action of market mechanisms, in declining prices, increasing quality and reliability of power supply. But for that to happen, certain conditions are needed which we actually don't have and are not going to have anytime soon with our internal generating capacity," Bohdan Serebrennikov forecasts.
The expert explains that the rapidly growing renewable energy segment is one of the factors destabilizing the new market. But it's not the only woe…
"Due to the effect of a relatively high "green" tariff and low controllability of renewable energy generating capacities, it may only aggravate the situation and increase physical and financial imbalances of the market. It is worth taking a look at the short-term results we have "achieved" by liberalizing the structurally suboptimal, highly concentrated wholesale market. First of all, we can note a visible rise of electricity prices in the retail and wholesale market segments and their continuous approaching of the price caps," the expert comments.
He believes that under these conditions, decisions allowing to expand electricity import opportunities onto various segments of the domestic market and increase its liquidity and competitiveness must produce positive effect for the country and consumers. That's how electricity markets in European countries are developing: via international integration and increasing cross-border trade.
But since the aforementioned complete integration of Ukraine's electricity market with markets of ENTSO-E member states will take place, according to an optimistic scenario, some time after 2023, it is extremely important to find, until that happens, alternative ways of enhancing competition in all segments of the domestic market.
"It must become a strong impetus for domestic producers to improve their effectiveness and competitiveness by implementing technological modernization and optimizing costs. Overall, legislative changes expanding the opportunities for electricity imports from countries outside the Energy Community (Belarus and Russia) to the bilateral contracts market must help increase the commodity supply in this segment. And by the way, this market is the "cheapest" comparing to other – day-ahead, intraday and especially balancing – markets," Bohdan Serebrennikov added.
Russian coal for Centerenergo
As soon as the ruckus about electricity has somewhat receded, a group of activists in the Lviv region blocked a freight train loaded with coal. The protesters who blocked the railroad demanded to stop coal imports from Russia.
Why would the Lviv region need coal from as far as the eastern abroad? Andrii Gerus explains: without it, we cannot observe environmental standards. And on top of that, our own coal stock is short.
"It (Russian coal – editor's note) had to be mixed with Lvivvuhillia-produced coal that has 45-55% ash content and then shipped to Centerenergo, which accepts coal with 25% ash content. In fact, Centerenergo can take neither that Russian coal (because its ash content is too low) nor coal from Lvivvuhillia (because its ash content is too high). But we can mix it and take the largest possible amount of Lvivvuhillia's high-ash coal and ship it to the power plant," the chairman of the parliamentary committee said.
Mr. Gerus proposes to establish a government control to make sure that Russian coal is not combusted separately but only when mixed with Ukrainian one, produced in the Lviv or Volhynian region.
The MP also adds: coal must be imported from all possible sources, including the Russian Federation. Otherwise, there is a chance to be left without electricity and heat. All in all, a usual story for every coming heating season.
It is worth noting that deliveries of Russian coal to Ukraine have never been suspended for a long. But in the past, this fact hasn't been very approved of, and the government's best minds were raking their brains to come up with an idea of what to replace Russian anthracite with. One of the infamous decisions in this respect was the introduction of the Rotterdam+ formula, which remained in effect up until the new electricity market was launched.
And what about gas imports?
Even though we haven't been freezing without Russian gas for more than 1400 days to date, chances are that gas imports could be resumed after all. At least, Oleksii Orzhel, Minister of Energy and Environmental Protection, who headed the Ukrainian delegation at the gas talks in Brussels does not rule out this possibility:
"If we completely exclude the political element, and if there is no political pressure whatsoever from the Russian side and we have a purely economic relationship, mutually beneficial and, I want to emphasize it, beneficial for Ukraine, we will be considering it," Oleksii Orzhel said.
An attempt to resume gas imports has already been made in March 2018. After the end of arbitration hearings in Stockholm, Naftogaz of Ukraine tried to order gas from Gazprom for March 2018 at the new prices. Instead of resuming deliveries, the Russian monopolist returned the prepayment for gas and announced the intention to terminate the contract with Naftogaz.
Therefore, the last time gas was bought from Gazprom was when the last electricity purchase from Russia was made – in November 2015.
Obviously, the resumption of deliveries of any energy resources from an aggressor state is a cheaper, faster and simpler way comparing to efforts that must be taken to reformat the electricity market and increase the share of Energoatom's presence in it, reform the coal industry and increase gas production output in Ukraine. But can the loss of energy independence be measured by the category of "economic expediency"?
Ruslana Chechulina for Ukrainian Energy