SUEK: how to cut off the tentacles of the Russian energy octopus
What foreign relations of key Russian energy companies can be useful for the expansion of sanctions that will limit Russia's international influence? SUEK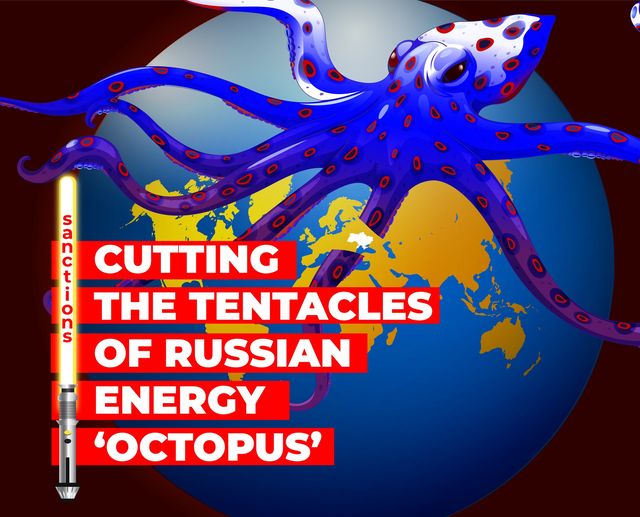 SUEK is the largest Russian coal producer and exporter, the fourth largest coal supplier in the world market and the second cargo shipping operator in Russia. The company, heavily relying on export, allows the Kremlin to receive foreign currency revenues and to use the dependence on Russian coal as an instrument of political leverage in times of high energy prices.
Russian coal exports dropped by 20% in April 2022 and the projected annual decrease at that point of time comprised 9% year-on-year. Russia tries to redirect its European coal supplies to Asia via maritime shipping from the European ports, offering a nearly 40% discount.
Exports represented 81% of 7.3 billion USD revenues from the coal segment of SUEK business. 54% of SUEK coal export is delivered to the Eastern markets: China, Hong Kong, Taiwan, Japan, Republic of Korea, India, Vietnam, Malaysia, Philippines, and Mexico.
Some companies have already terminated their contracts with SUEK for implementing the coal embargo, such as LTG Cargo from Lithuania. However, additional measures should be introduced to limit SUEK's influence in the international energy sector.
In the publication, you can find all crucial 'tentacles' of this russian energy 'octopus' and where they can be cut off.